How To Make Evocative Photos In Iceland
Welcome to evocative Iceland. This image, as authentic as it looks, was made on a film set near the town of Höfn in south east Iceland. As you can see the setting was very dramatic, which lent itself to photographing the structure within the surrounding landscape.
This replica Viking village had been built for a movie that, at that stage, had yet to be made. My visit was made during an Iceland Photography Tour I was running.
I remember sighting a bunch of trucks, parked in the landscape, in the distance on the drive in. I asked our driver/guide if those trucks were also associated with another film or TV production.
He replied, "Yes, Game Of Thrones". Apparently that particular production has been a real boon for the Icelandic economy.
Running a photography tour means you give up your own creative endeavors, to a large extent, in the service of others.
In saying that it's important to be seen to be enthusiastically making photos, when time allows.
When energy is low, often on the first and last days of the tour, it's important for the tour leader to be up and about.
That energy can definitely inspire others to take action and make photographs at locations that they may very well never get to again.
I endeavor to build independence amongst the groups with which I work. But that can take time and, on occasions, I've learned that the best thing I can do is to let them see how I approach a particular subject or location.
I'm talking here about the level of enthusiasm and effort as much as lens choice, filter and compositional considerations. Experience has taught me that photography is, very much, a physical endeavor.
Movement stimulates your creativity and allows you to explore the direction and color of light in a way that zooming in and out, from a stationary position, just can't.
You might be surprised to hear that the group was not all that fired up by this particular location.
It did look a tad contrived as we walked onto the site. But, from my point of view, that just means you have to try a little harder.
It became immediately obvious that I had to turn from technical advisor to psychologist to get the group thinking outside of the proverbial square.
They responded very positively and enjoyed the short time we spent at this location.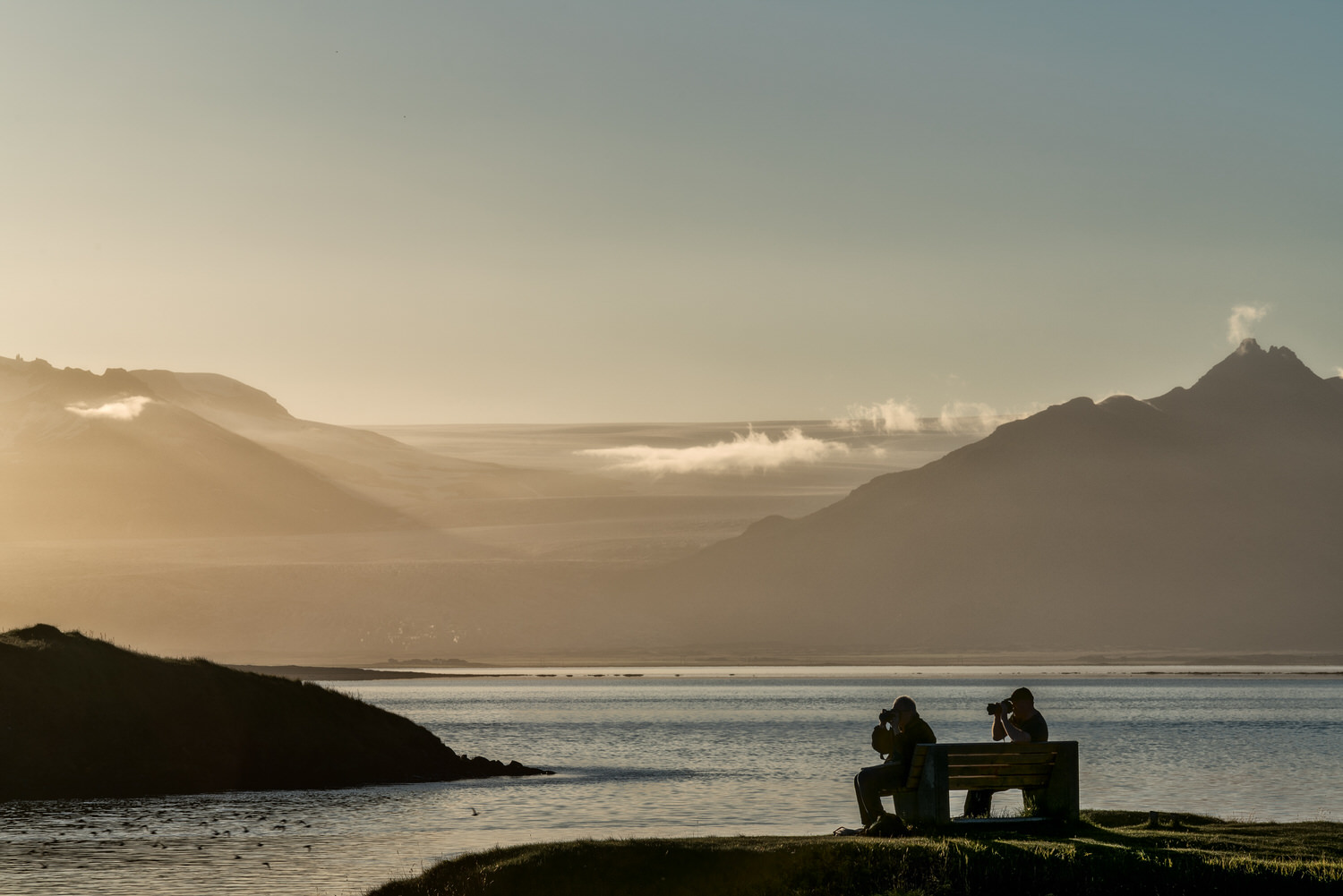 As it was we were only at this particular site for a very short period of time. It was really just a bit of fun, suggested by our friendly drive/guide, on the way to a more well known location.
I made my own photos in about two minutes as the last members of our group headed back to the bus.
Back at my home base in Melbourne, Australia I processed this image in such a way that emphasizes the textures and details within the scene.
I also opted for a subtle, warm-tone black and white rendering. I knew the location had potential and I'm really glad with the result I achieved.
Iceland, I love you and I'm looking forward to the next time we meet.