New Zealand | I'd Love To Live There
Here's a photo I made along the Taieri Gorge Railway on the South Island of New Zealand. It's a spectacular tourist train that begins and ends its route at the gorgeous Dunedin Railway Station.
The image was made from a 3-image HDR sequence with a 2-stop interval between each exposure.
While it was a spectacular day I set my camera's sensitivity to light at ISO 1600 to arrive at 1/640 second for the middle exposure in that sequence.
Given that the train was moving, albeit quite slowly, and the wind was blowing I needed to ensure that the 3 images in the HDR sequence would be made quickly so as to ensure sharpness in the final composite image.
Because it can be difficult for software to combine images that are not completely aligned, I very rarely make HDR images of moving subjects.
Likewise I almost always make HDR images with my camera securely attached to a tripod.
I'm Always Thinking About Composition
From a design point of view the line of the river adds an important compositional element by breaking up the foliage and helping to bring the eye from the foreground through the middle section of the image.
Even when working quickly I'm aware of making the most of any possibilities I have available to make a good composition.
How To Photograph From A Train
I had a lot of misses during this journey. You see something and a second later it's gone. But it was a blast and I spent most of my time making photos from the rickety little space between carriages.
Of course I made way whenever another passenger passed between carriages or, seeing how much fun I was having, tried to get in on the act by doing what they thought it was I was doing.
After a minute or two in the breeze most folks have usually had enough and I was able to move back into position and get back to living the dream through photography.
I'd recommend this trip to anyone, particularly a keen photographer who doesn't need to sit behind glass and feast on scones, jam and cream.
That's a fun thing to do, but not what I came to New Zealand for, and if you want to make great photos you simply have to put yourself in a position to be able to do so.
Nonetheless, adventures such as the Taieri Gorge Railway rely on tourist dollars.
That's why I ate my scones, in the car at the end of the day, and made sure I bought a little souvenir from the gift shop.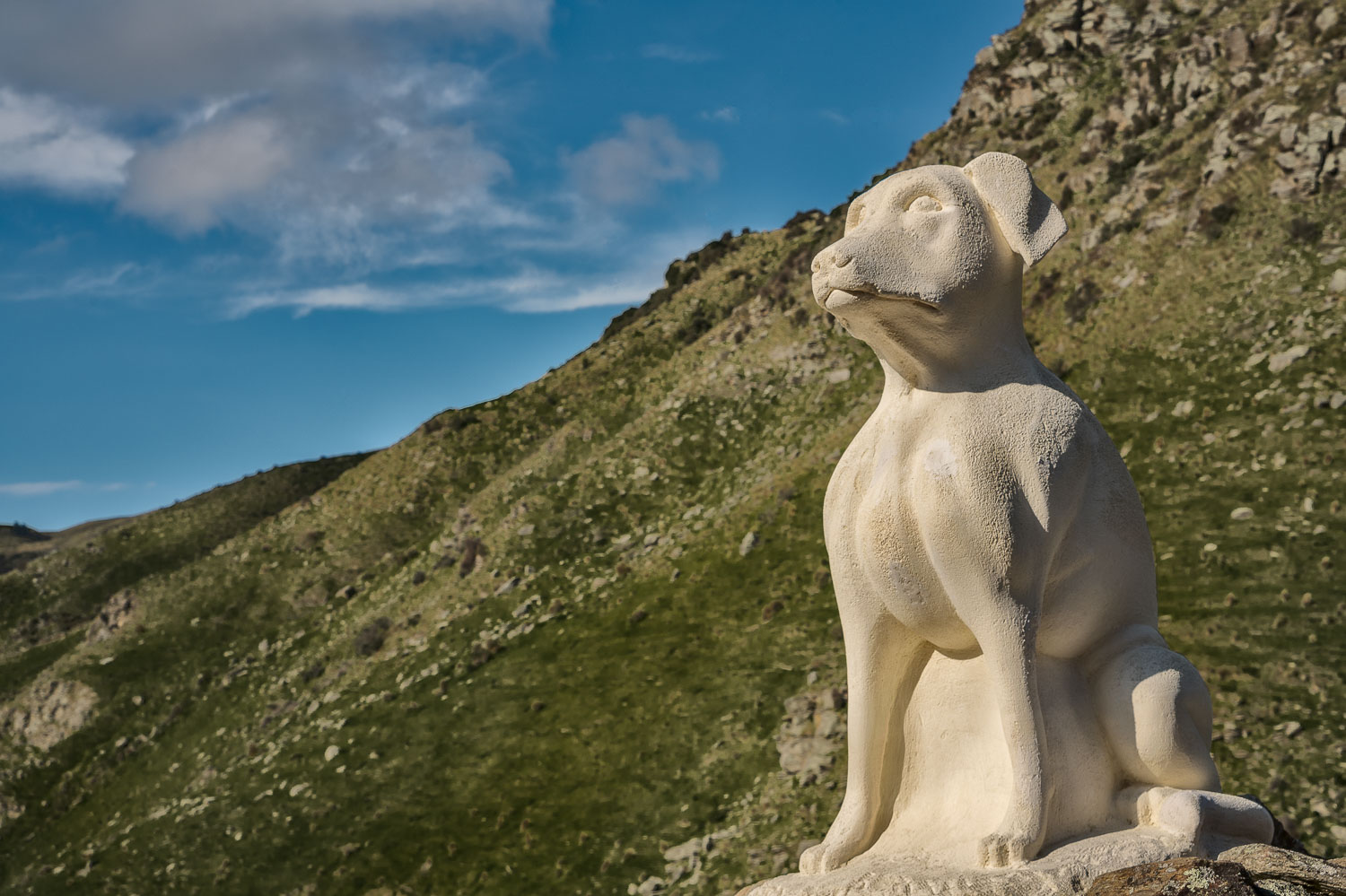 Managing A High Dynamic Range Situation
HDR photography is a great way by which you can better manage the high to extreme contrast in a scene, that contains both bright highlights and dark shadows, back to within the range of what your camera's sensor is able to record.
However, as well as HDR, there's another, old school way to manage high contrast.
Employ framing to exclude the brightest and/or darkest parts of the scene from your photo.
In the photo at the very top of this post there was a massive difference in relative brightness between the bright, blue sky and the darkest shadows within the scene.
To better manage the situation I tipped my camera down, to exclude the bright sky from the photo, and zoomed in to fill the frame with lots of mid tones.
The dark shadows that remain now serve to emphasize shapes and the sense of three dimensional space within the image.
Bright, Direct Light Kills Color
Bright, direct light is a problem for photographers as it tends to wash out colors.
This is evidenced when looking at highlights on rocks and leaves, which tend to burn out and retain very little color.
The solution is to employ a polarizing filter.
The filter's primary job is to reduce reflections and I found my polarizer, which I don't often use, very useful in this environment.
You may notice that, for a bright day, the above photo of a rail workman about to link carriages on the Taieri Gorge Railway is quite a colorful image.
The polarizing filter certainly helped, but notice how most of the composition consists of mid tones, which is where colors are most highly saturated.
I Continue To Dream Of New Zealand
I love Australia, but I prefer the cooler summers and the landscape photography opportunities on the South Island of New Zealand.
There's also nothing there that will kill you, assuming you don't find yourself bleeding profusely in a lake inhabited by gigantic eels.
They tear flesh off they prey in much the same way that crocodiles do: by grabbing on and spinning around.
Anyway, I plan to spend as much time as possible in New Zealand over coming years. Perhaps I'II see you there. I'II be the one with a bag full of scones.